How to setup Outlook Express 6.0 E-mail
How to setup Outlook Express 6.0 News Groups
---
1. Open Outlook Express. You will see the following message box appear. Click the Yes button.

2. When Outlook Express is open, click Tools and choose
Accounts as illustrated below.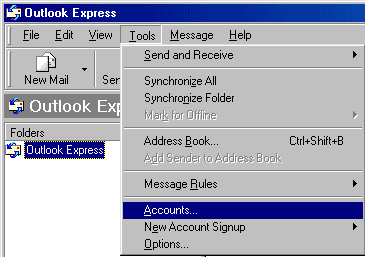 3. The Internet Accounts window should be open.Click the Mail tab at the top of the window and click the Add Button on the right side of this window And click Mail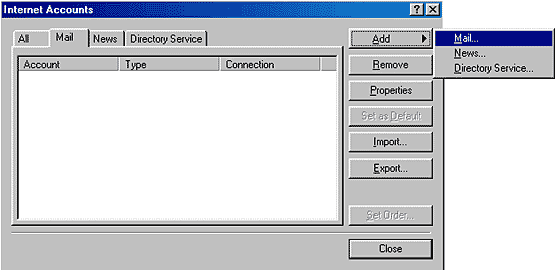 4. In the Display name field, type your full name.
5. Click the Next button.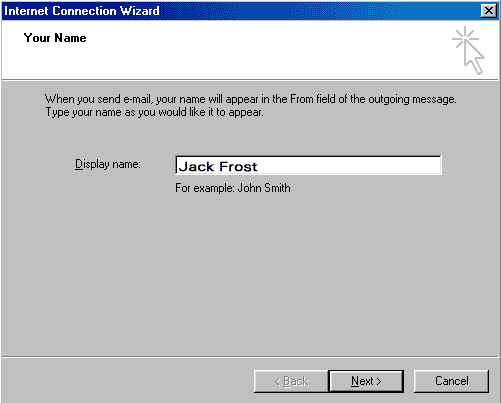 6. Enter your correct email address And click Next.
Remember: your email address is case sensitive.
7. The Email Server Names Window. Choose POP3 as your incoming mail server from the drop down menu if it is not already selected. Type in the following information for both the incoming mail and outgoing mail fields as illustrated below and click Next.
Incoming mail: mail.olm1.com
Outgoing mail: mail.olm1.com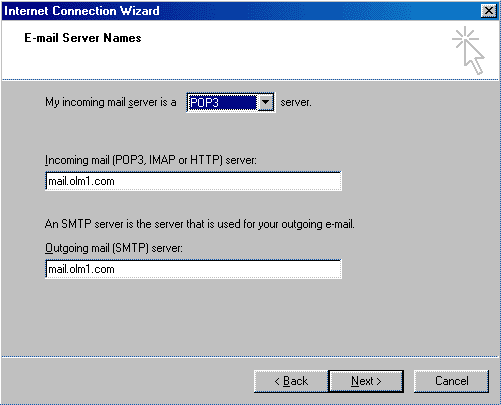 8. The Internet Mail Logon window. In the Account name field type in your correct user name. If you don't want to type in your password every time you check your email check the remember password box and type in your correct password in the password field.
Click the Next button.
Note: User names and passwords are case sensitive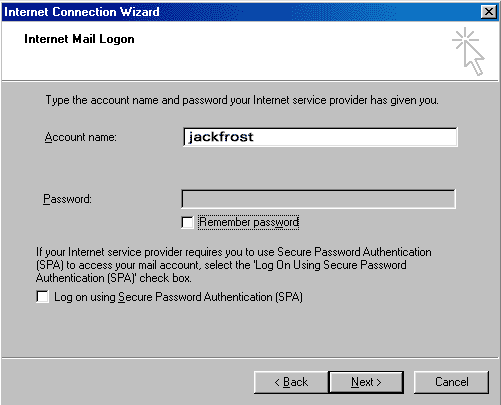 9. You should now see mail.olm1.com in your internet accounts window as illustrated below.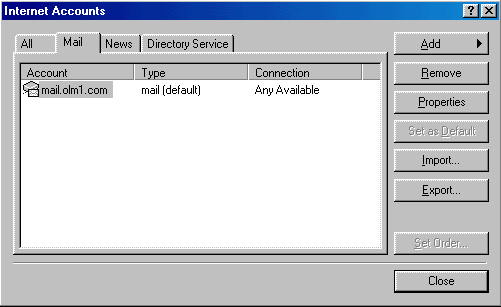 10. Click the close button and test your account by trying to send and receive and email