How to configure WS_FTP LE/Pro
---
1. Click on the "New FTP Site" button in the the tool bar as illustrated below.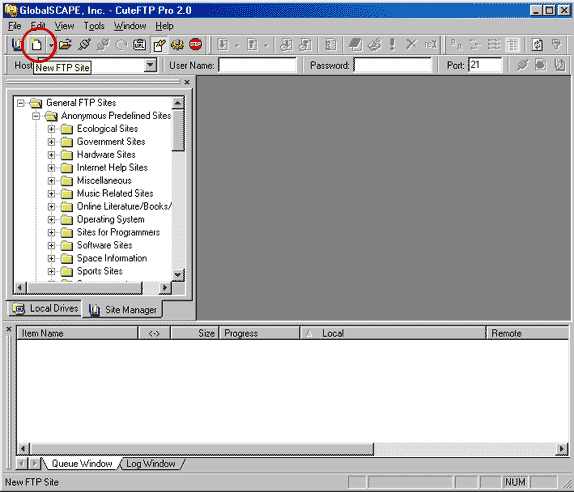 2. Type in your web site information as illustrated below, then click the "Connect" button.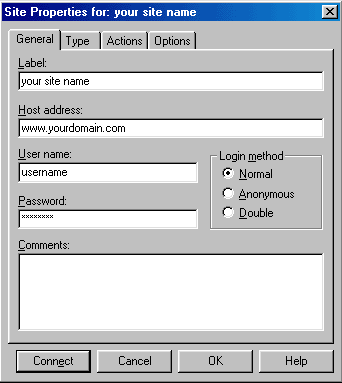 3. You should now see your "Label" in the left hand window. The next time you want to connect to your web site, double click your "Label"

4. Upload your web site files into the "httpdocs" Folder and you're finished.
NOTE: There is an "index.html" file by default in your "httpdocs" folder, delete this before you upload your web site. The default "index.html" file is used as a place holder only, you do not need this file.